The High Court at Malindi on 23rd September 2019 declared Section 66(1) of the Marriage Act 2014 which provides that a party to a civil marriage may not petition for the separation of the parties or for the dissolution of the marriage unless 3 years have elapsed since celebration of the marriage, as unconstitutional, null and void.
In the petition filed by Mr. Tukero Ole Kina against the attorney general, the petitioner argued that the impugned section violates various provisions of the constitution inter-alia:- the provision discriminates against parties who enter into a civil marriage as it does not give equal treatment to other forms of marriage without justifiable cause and thus imposes a disadvantage to parties to a civil marriage; the section disregards the right to equality and freedom from discrimination; and further that it violates the right to human dignity of the parties to such a marriage.
The net effect of the judgment it that parties to a civil marriage need not wait for 3 years since they celebrated the marriage to file for separation or divorce proceedings.
The decision has been celebrated in some quarters as it ensures that all forms of marriages are treated equally, that is, traditional marriage, Islamic marriage and civil marriage. Further that a party to an abusive and/or cruel marriage need not wait for three years before instituting divorce proceedings.
On the flip side the decision can be said to be an attack on the institution of marriage as parties can walk in and out of marriage at any time. It should also be noted that a party is only entitled to share what the contributed during the subsistence of a marriage and therefore a party who files for divorce proceedings after a week may not get any share of the property from the other spouse.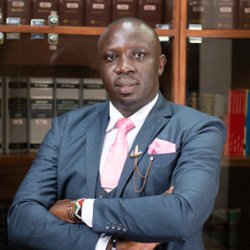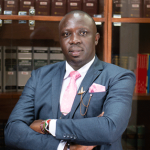 Caxstone specializes in civil, employment and labour disputes, constitutional law, family law and succession, and environment and land matters. He has amassed a wealth of knowledge and experience in litigation which is evident in the successes obtained for clients. He is an active member of the Employment and Labour Relations Court Bar-Bench committee.